Junior Member
Join Date: Apr 2013
Posts: 3
FS Ventura luggage rack with waterproof bag
---
up for grabs is a Ventura luggage rack.
http://www.ventura-mca.com/fitments/...n_s_fazer.aspx
Comes with the L brackets, pack rack, grab handle and waterproof bag. Actually, I have two bags, they can be zipped together like so.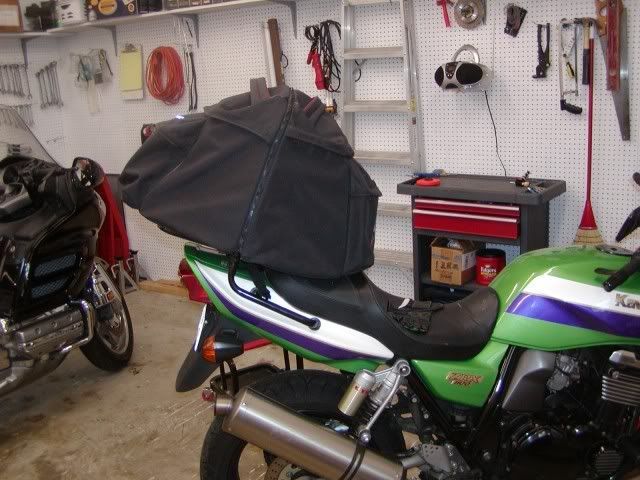 New this setup is $733!!! Yea, that's not cheap
L-Brackets - $174
Rack - $80
Grab handle - $29
Bags $225 each - $450
I'm asking just over half that at $400 and I'll pick up the tab for shipping.
Here's a pic of it on my bike.
Plus more pics.